EOS Blockchain To Receive Complete BPAC Profit Back For Development
Block.One supported EOS blockchain was under immense pressure with increasing criticism on its functionality. EOS pitches into series of other top cryptocurrencies ever since its declaration as best blockchain in China, carrying rough regulations towards crypto market. But after the launch of its mainnet, it came across series of trouble. In such scenario, the announcement from Block Producer App Coalition (BPAC) comes as a sigh of relief.
BPAC is a group, consisting of EOS App developers announced that an elected block producer will be investing back its entire profit back to the blockchain. Definitely, this will give a boost to the confidence of users who are holding the coin.
BPAC was a collaboration of EOS smart contract developers with five founding members including – BLOCKv, WAX, WorkCoin, White Rabbit and SpringRole. From this announcement, BPAC wants to indicate that token holders voting for them are directly contributing to the development of the community. This makes them only block producer in the community reinvesting its entire proceeding back to the blockchain catalyzing creation and evolution of powerful developer tools. Eventually, attracting more App developers to contribute to the EOS blockchain.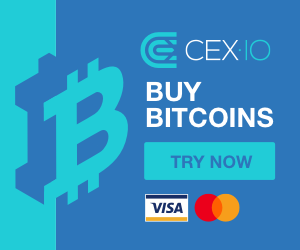 According to Reeve Collins, CEO BLOCKv, the top block producers will generate significant profits from the blockchain. And they believe investing a major part of the profits back to the blockchain is much needed for the community.
As a block producer, they have decided to take a number of initiatives towards community development by conducting developers hackathon, conferences and improving developer assisting tools.
Negative News About EOS Blockchain So Far –
Centralization of Power – Previously, EOS was believed to concentrate its power among few people, this limits decision-making capacity of the block. Decentralization which is the underlying concept behind blockchain is hampered with this consolidation of power.
Block.One voting Block producers – Announcement from EOS creator, Block.One to participate in the voting procedure for block producers with its 10 % initial token supply. The holding of stash avails them to participate as active minority voting member. However, this allows the organization to vote in favor of their desired block producer. Though they claim not to vote their 90 million token-based votes against single block producers. Instead, they have decided to split their voting among 30 block producers.
EOS removes constitution – New constitution takes away powers from 21 blockchain producers and ensures its distribution. Last week block producers froze a series of EOS accounts without reaching consultation from rest of the community. Such issues permitted critics to raise voice against the centralization of power among block producers, eventually resulting in the modification of constitution.
Chinese Internet Giant Finds Vulnerability in EOS platform and advices to recheck its programming.
Here's some handpicked articles for you –